Brand Strategy Lead

Reshaping Recent's brand and positioning from A-Z.
Down below you can see some of the research/approaches.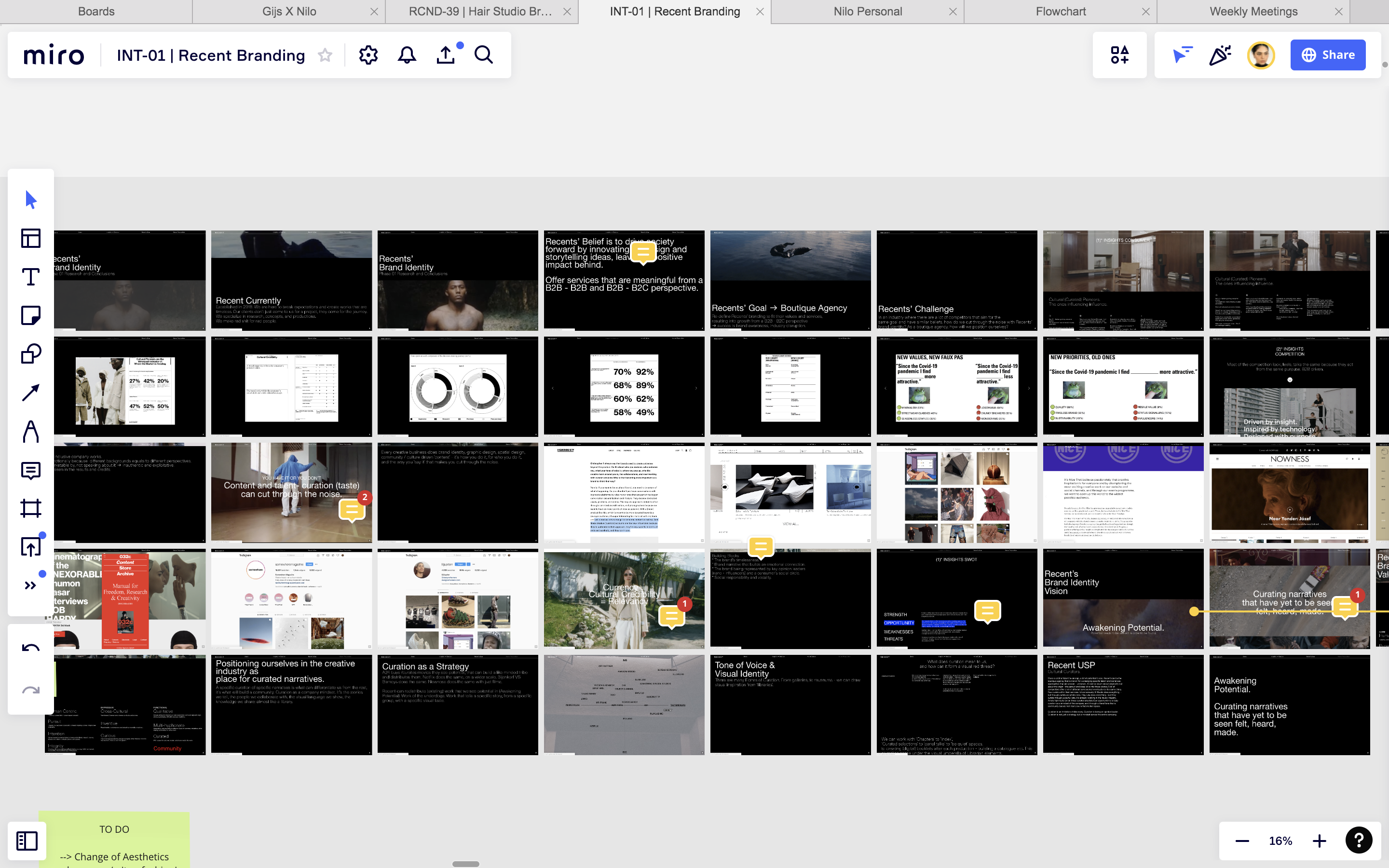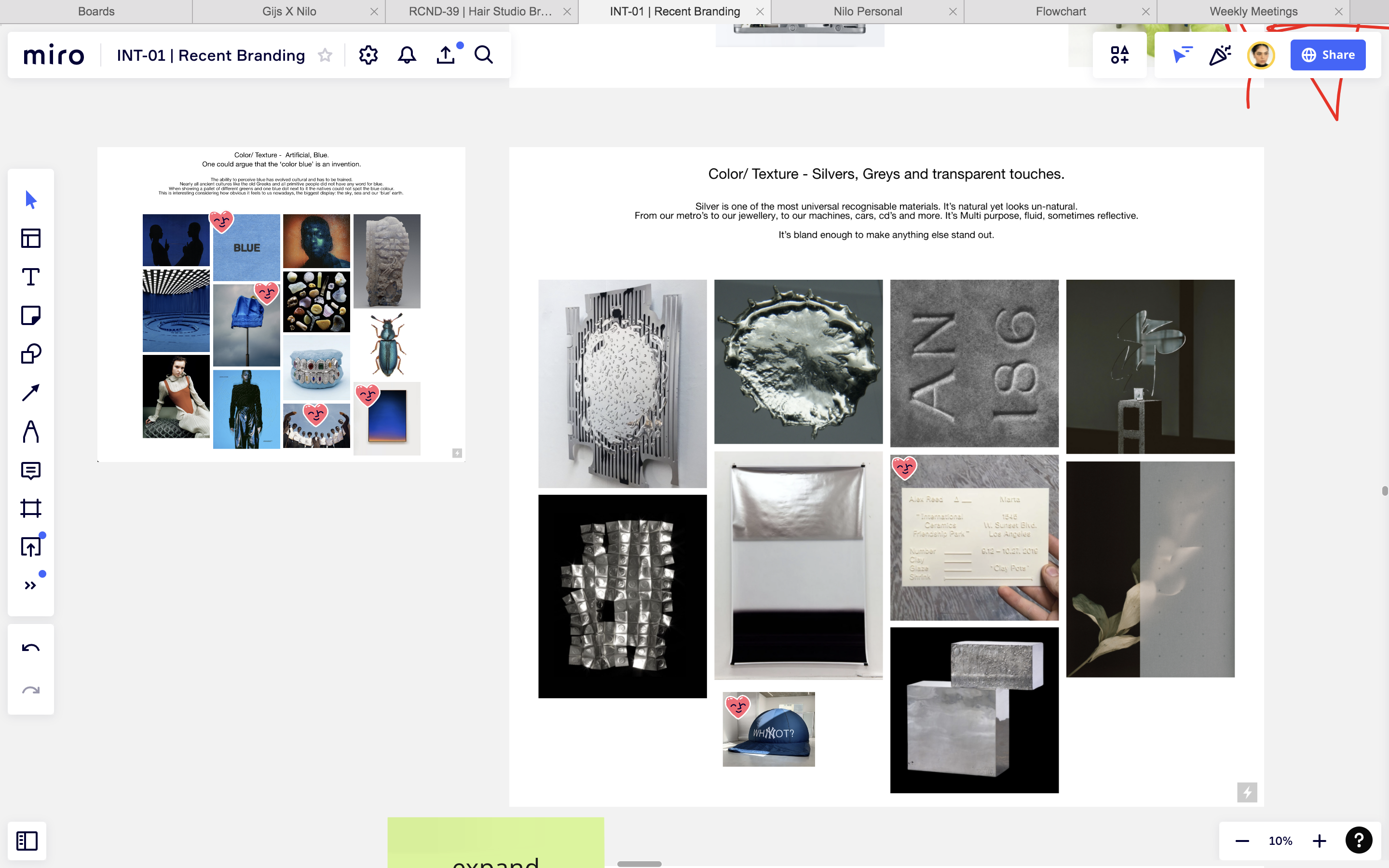 Extra Process/Research Work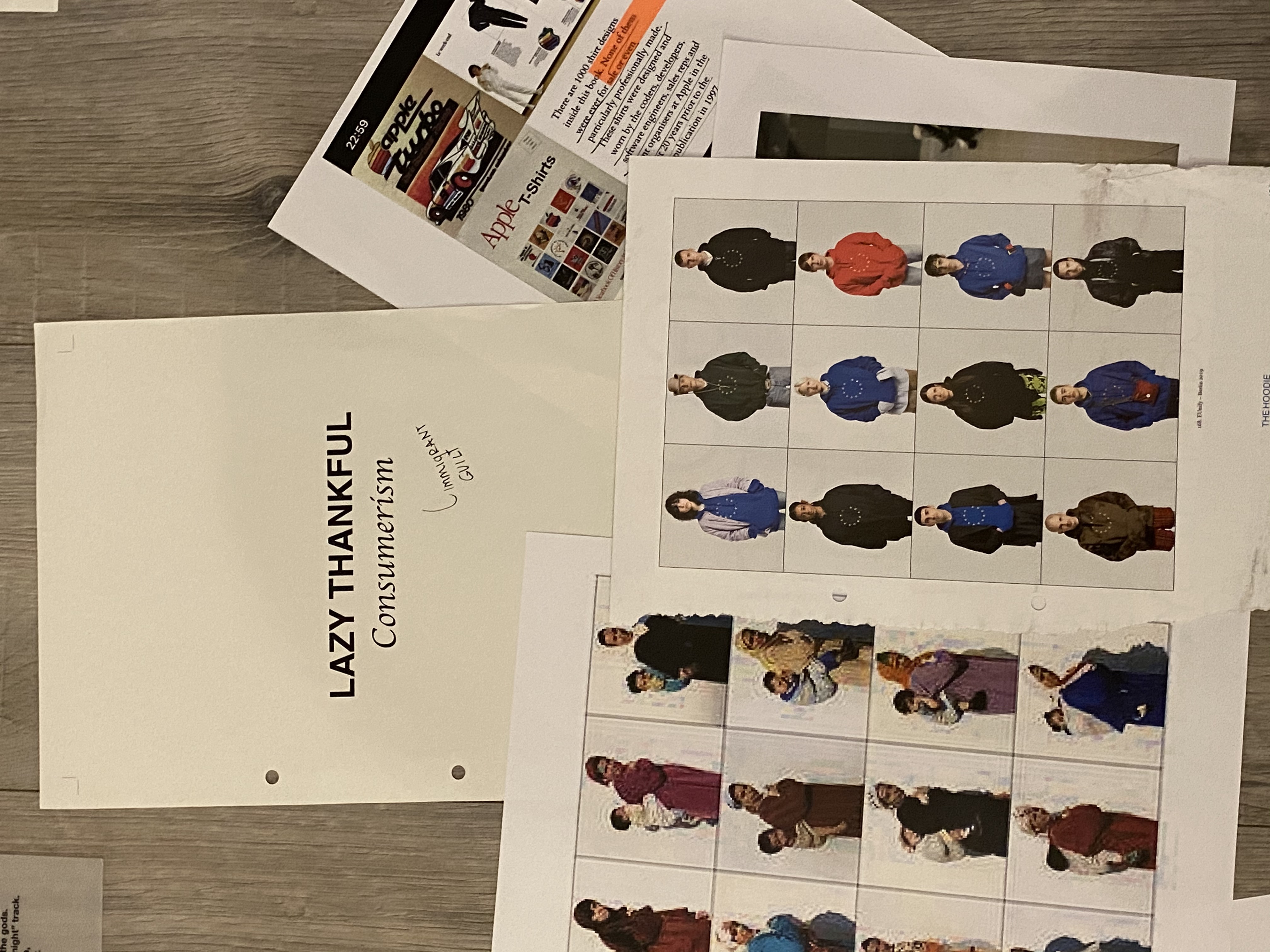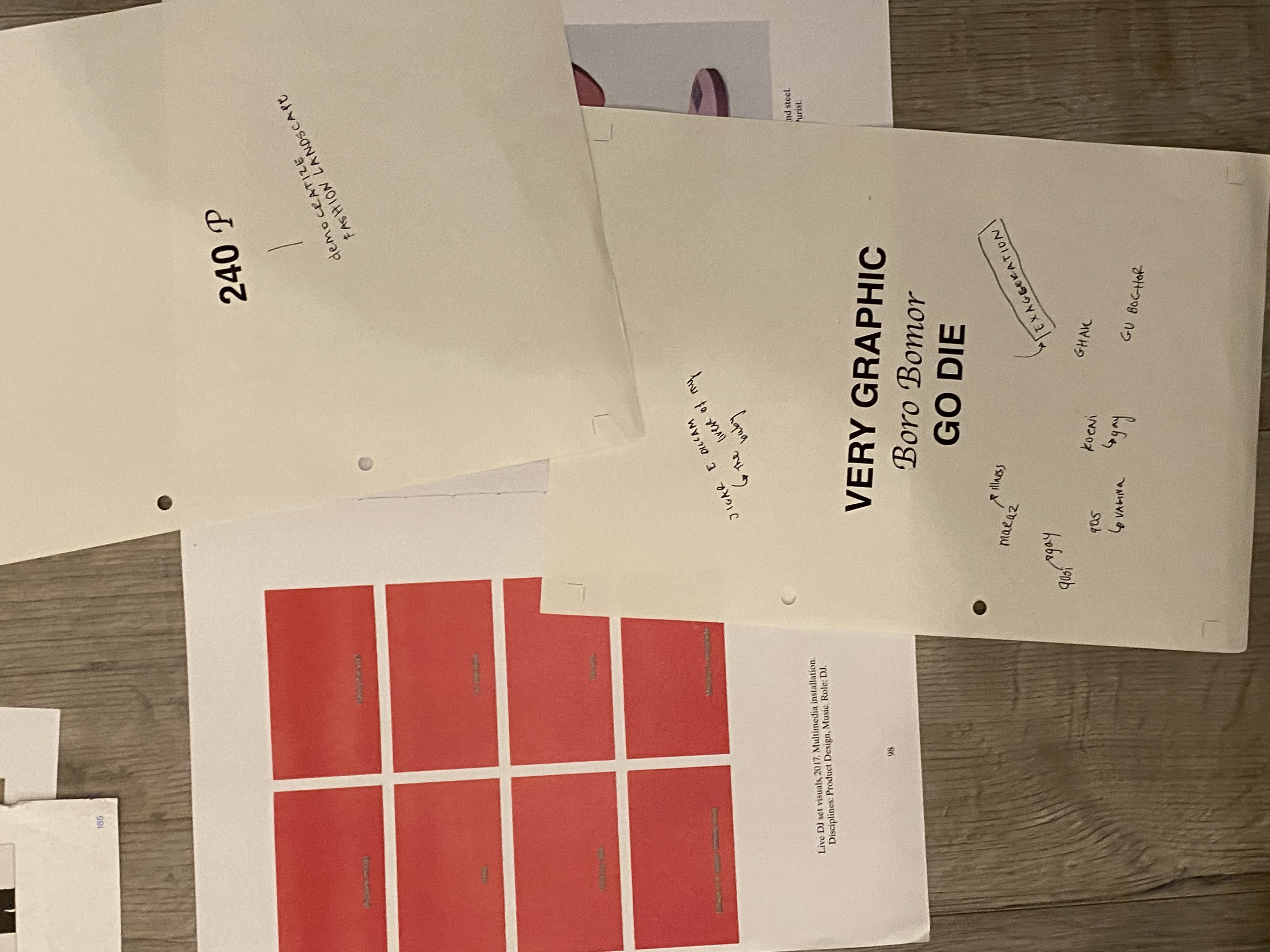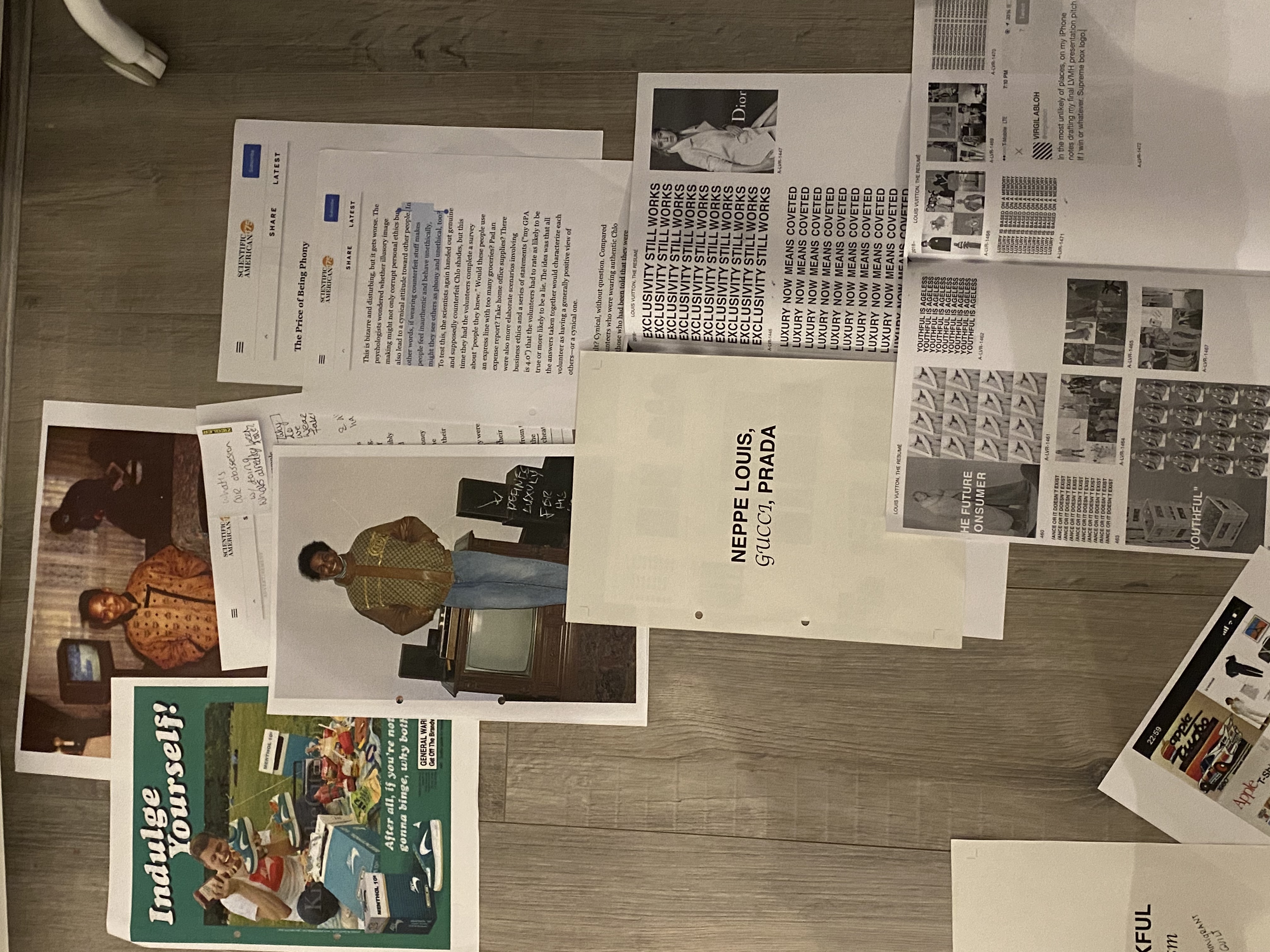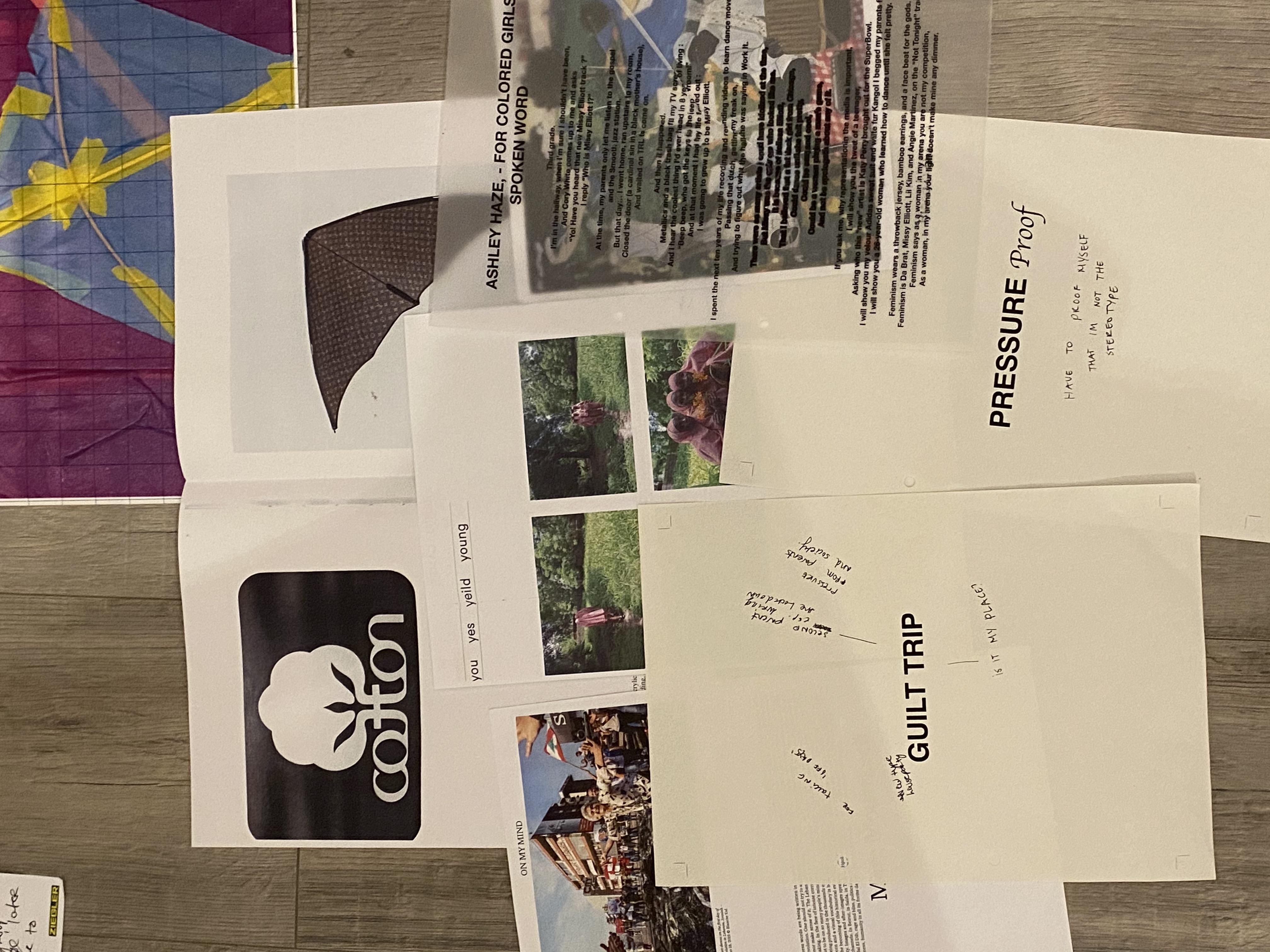 RECENT

Creative Lead and Brand Strategist - Me
Valentino Angela - Graphic Designer
Mario Gonsalves - Project Lead

We created a brand identity reshaping the barber experience for locals barber: Earl Micheal Esajas from Amsterdam.




See Digital brand book

here.





Aerl's brand identity had to be positioned beyond haircare yet in tune with his values.

In conversation with the founder of the barbershop, Earl, we realised that his aim was to build a space where his aesthetical vision and values could merge together. As he has been in the barbering business for over a decade, it was also important to feel trusting and authentic to his loyal clientele/local community. At this point Earl gives more than a cut, it's craftmanship and authentic care - he's a different type of barber.

Reshaping the barber experience

We started to approach the idea of a barbershop differently, which gave us the opportunity to broaden the shop into a space where we combine the worlds of culture, wellness and mental health. Interestingly enough, barbering has always been an experience that taps into wellness and mental health - yet it is often not portrayed or communicated that way.

Through the shop

1. Reshaped the barber narrative.
2. Represent different cultures and communities.

This established the shops' vision and mission. With the shop's vision being: precision and purposeful craftsmanship. And mission: full spectrum attention to your wellbeing.

From Earl to Aerl
The new name of the shop is drawn from the most familiar thing about Earl, his name. By repurposing/switching the first letters of his first name we stayed familiar, yet new. With 'A' standing for Aesthetics and 'E' standing for his ethics. The divide also forms the base of the shops values and signature that is carried throughout the entire brand.


Wellness from the inside out

Once we had our base, we developed a brand strategy that communicates Aerl beyond the stereotypical idea of a barber. Our research showed how men aren't too active in the wellness industry and are also barely being catered to. We tap into this growing demand/market by approaching wellness through the lens of taking care of yourself from the inside out. A healthy appearance starts with your mind - knowledge.

Our strategy communicates how-to's and guides regarding hair, body and mind. Plus an educational side about the history of hair and the culture that comes with it. Lastly the brand performs as a platform to champion the local community and their stories.

This way our brand strategy creates an omni-channeled brand universe where men feel heard, represented, inspired and empowered, from this inside out.

Aerl takes care of you, from 'A' to 'E'.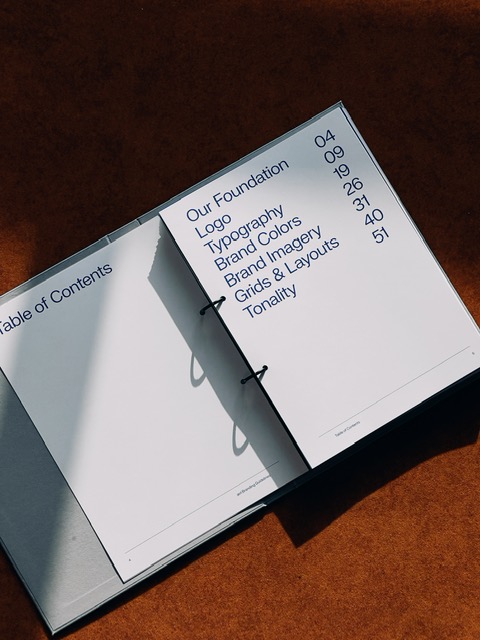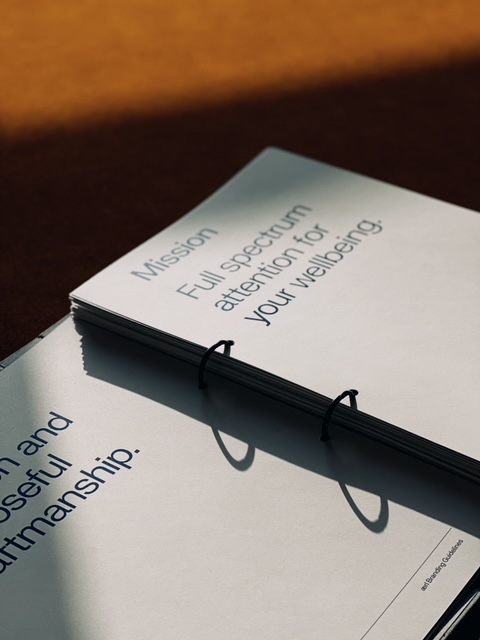 Aerl Process Work